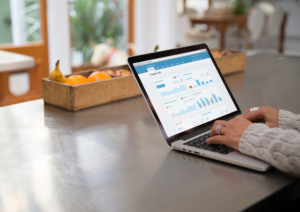 Mahoney Software is an accounting and software consulting firm that helps companies streamline business process.
Patrick Mahoney is a Certified Public Accountant with over 30 years of experience in accounting, information systems, financial management and tax reporting for various mid-sized companies.
Brian Shockley has been a Sage Software consultant since 1998. He also has over 20 years' experience implementing Sage 100, performing upgrades and providing technical support. Additionally, Brian's experience includes extensive work on custom reports and forms using Crystal Reports. Brian received a BBA in Management Information Systems from the University of Georgia in 1998. Brian enjoys spending time with his family, playing golf, and cheering on the Dawgs!
We become part of the team, providing strong financial management and real time information allowing for good business decisions and the insight your business needs to grow while freeing up your time to do the things you love.
Contact Information:
Patrick Mahoney – patrick@mahoneysoftware.com
Brian Shockley – brian@mahoneysoftware.com